Calling all fans of fast cars: please join us for a meet and greet with race car driver Tina Johnson on Saturday, March 23, from 1 p.m.to 3 p.m. here at Davis Chiropractic Center. Tina is a friend of Dr. Davis' and races locally here at the Senoia Raceway. We sponsor Tina so you'll see our practice logo prominently displayed on her car!
The event will feature the following:
Hot dogs
Giveaways/raffles
An opportunity to get autographs and photos with Tina and her car
Dr. Davis, of course, will be on hand to meet with you and answer any questions you may have about chiropractic care.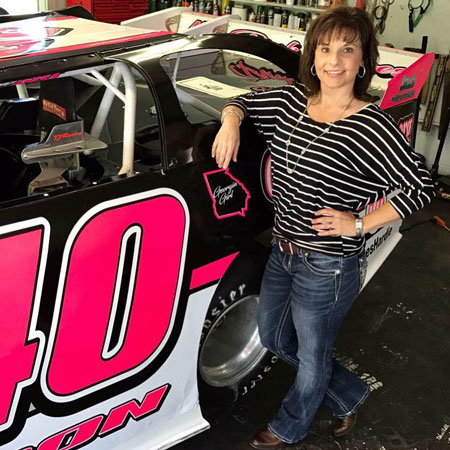 About TJ Racing
Tina's team, TJ Racing, is a motorsports team that competes in Legends car racing across the southeast. Johnson has become somewhat of a mother figure for the younger drivers at the track.
"I'm like a second mom to most of the kids," said Johnson, who is a customer service representative. "I try to be a good role model for all of them. Anytime someone asks for my help or advice, I try to be there for them."
Let Us Know If You Can Join Us
So we can be sure to have plenty of food on hand, we ask that you please contact the practice today to let us know if you will be attending. We hope to see you on the 23rd!