Davis Chiropractic Center Reviews
What Our Peachtree City Patients Say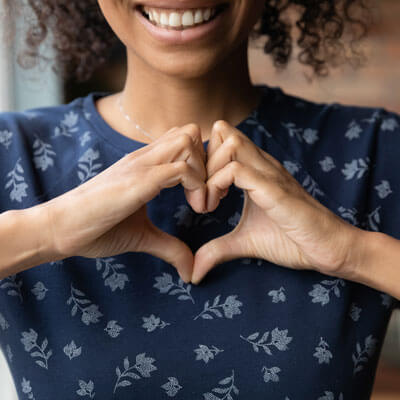 At Davis Chiropractic Center we love when patients share with us their feedback and comments after chiropractic care. Please read our patient testimonials below to see what other people have achieved through their tailored treatment plans with us.
Share your stories too! Click here to send us your feedback so that we can help to spread the word about the benefits of natural chiropractic care.
For more information or to schedule an appointment
contact us
today.

A Great Family-Friendly Practice
A great family-friendly practice! Dr. Gary is very personal, takes time to explain what he is going to do and answer any questions you may have. I was highly impressed by everyone there! The facility is super clean as well. They definitely care for their customers safety.
- Katie B.
Dr. Gary and his staff are incredible.
The office and rooms are clean and modern. Most of all, Dr. Gary took the time to listen to my concerns about my health and did not rush me. He has come up with a plan of treatment and I am confident we are heading in the right direction to solving a problem that has been plaguing me for 14 months. I visited many doctors and "specialists" over the last year with no improvements. I have seen Dr. Gary twice, thus far, and already have seen a considerable reduction in my pain and discomfort. I'm looking forward to completing the plan and getting back to living my life pain free.
- Scott A.
Great Job!
Everyone is friendly and seem to be happy. Smiles, good moods and a great sense of humor all around. The client's people are not ignored and made to feel part of the group. I definitely will be recommending you to all I know. As for the treatment, it was the first time in over a month I slept, could control pain with Tylenol and do my stretching and exercises. Great job. Thanks!
- Deborah C.
Dr. Gary Put Me At Ease
A friend who knew I was apprehensive to visit a chiropractor referred me to Dr. Gary because of the extremely positive experience he had with Dr. Gary and his team. I shared my apprehension with Dr. Gary on my first visit and he immediately put me at ease. Dr. Gary took the time to share MRI and X-Ray results that I brought with me, explaining the issues he saw and his plan of treatment. A plan of treatment at my pace with as much or as little manual manipulation as I wished. I highly recommend Dr. Gary to anyone. He's an extremely pleasant, caring, compassionate gentleman with a great sense of humor who has a very competent, friendly, accommodating team.
- Donald Y.
Awesome Customer Service
Thank you for the welcoming greeting upon my first visit. Customer service was awesome which was given to each and every customer that entered the office. This office has a fun filled environment but also kept to a professional level. The staff also seemed to be very happy with their work. I'd refer this establishment to all my family and friends.
- Ricky C.
Glad I Found You Guys!
Glad I found you guys. After having battled plantar fasciitis in the other foot for six years, I don't know that I would have had any better results with this one. After just two visits now, my foot is already feeling better and I feel I am on the fast track to beating this. Dr. Gary obviously has a great deal of expertise and experience with plantar fasciitis and the whole staff is friendly and efficient. Thank you!
- Rick M.
An Exceptional Visit
Thoroughly pleased! I had an exceptional visit with Dr. Gary and his staff. Everyone was kind, prompt, and most importantly, they listened. Time was also a non-issue, I never felt rushed. I would recommend anyone interested in chiropractic care to give Dr. Gary an opportunity to help.
- Angela R.
I Felt Almost Pain Free
I was in so much pain when I came in. I felt improvement after my appointment. The next morning I felt almost pain free. I am so happy I found Dr. Gary and am very hopeful of further treatments.
- Jeana P.
No More Pain
When I first came to Dr. Gary my back was in the worst condition of my life…after my car accident. I couldn't walk or move or even breathe without head to toe excessive pain. His care got me back walking even lifting weights. His professionalism, concern and manner made my experience life changing. If it had not been for him I don't know where or how things would have turned out right now. You want the best of the best. This is where you come.
- Robert L.
Lower Back Issues
I started coming here for treatment after having my second baby, and an old injury flared up. Dr. Gary is awesome – I've had to come again for a jammed shoulder and recurring flare ups from the same lower back issues. You can tell they really care for their patients, and his staff is awesome!
- Elizabeth D.
Skeptical of Chiropractors
Love Dr. Gary and staff! I was skeptical of chiropractors, then realized I needed to go for my back to stop hurting. Dr. Gary listened to my fears and worked with me.
- Melissa L.


Davis Chiropractic Center Reviews | (770) 486-9169